Ahhh…the warm and fuzzy feelings of childhood memories and nostalgic Christmas decorations!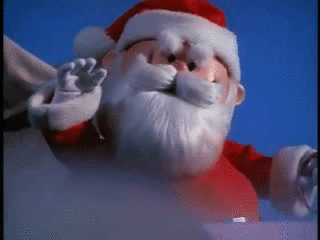 Holidays can often stir up memories and a sense of nostalgia for the good ole' times. Especially when you can purchase retro and vintage Christmas decorations and keep your childhood memories alive.
This list of six nostalgic Christmas decorations really has us reminiscing about our youth and feeling connected to our past.
1. Ceramic Christmas Trees
Who remembers these beautiful ceramic Christmas trees? Your mom or grandmother probably had one when you were a kid! These mini battery-operated trees with colorful lights were the perfect addition to a tabletop.
If this treasure wasn't handed down to you or you gave it away in a garage sale (immediate regret), you can now buy your own ceramic Christmas tree on Amazon and bring a bit of nostalgia and a cheerful glow to any room this holiday season.
2. A Christmas Story Leg Lamp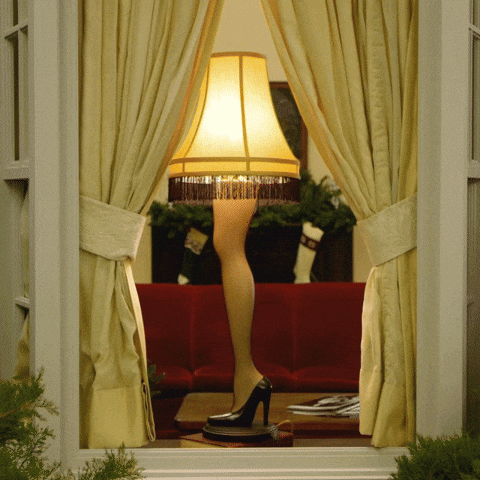 No Christmas is complete without the family sitting down to watch Ralphie's misadventures in A Christmas Story.
Ralphie's dad is excited to receive a "major award" and the moment you see the infamous "FRAGILE" box roll into the house you wonder what it could be. Alas, the leg lamp makes history and it is 'indescribably beautiful'!
Now, you can light up the living room with a glorious leg lamp, just like the one in the movie!
3. Bottlebrush Trees
These miniature trees were always at every holiday gathering back in the day and are still a popular decorative piece today.
Lend a retro touch to your holiday with bright bottlebrush trees from World Market! These beautiful trees are dressed up with white-tipped branches, oversized baubles and a dusting of gold glitter. They are festive in traditional Christmas colors and come in two sizes to complement any display.
Grab yours here.
4. Vintage Stained-Glass Christmas Candle
If your room or holiday event requires a vintage touch, go old school with a stained-glass Christmas candle. You probably made at least a dozen stained-glass crafts when you were a kid, so why not keep the tradition going? There are a lot of options, but Etsy has a ton of handmade options.
Check one out here.
5. Early Years Revolving Color Wheel
The revolving color wheel might not look like your average Christmas decoration. But, trust us, it absolutely is and will evoke feelings of nostalgia for Christmas past!
In the 1950s and '60s these color wheels were used to bounce a spectrum of light off the family's aluminum tree. Get a revolving color wheel and you will have the ability to transform your Christmas tree red, blue, green or yellow.
6. Lemax Christmas Village
Who remembers those beautifully landscaped Christmas Village displays, complete with figurines, snowy trees, and a scattering of fake snow and glitter? They are the best! The intricate details and the amount of time people put into making these adorable villages so lifelike is incredible. As a kid, you always wanted to play with the little figurines and touch the snow, but our parents told us to admire from afar!
ACE Hardware has an expansive inventory, so you can begin building your collection.
BONUS NOSTALGIA…Sears Wish Book
Every year, it was always an anticipated tradition of getting the Sears Wish Book and flipping through all of the pages, circling or folding back pages with all the toys we wanted for Christmas.
If you mention this iconic holiday catalog to just about anyone you know (sorry to anyone born in the 2000s!), they will immediately recall it! We guarantee it!
It's just not quite the same, but you can now get the 'adult' version of the Wish Book online.