New Roads — BATON ROUGE, La. (THE LOUISIANA WEEKEND) - New Roads, Louisiana is known as the mecca for Mardi Gras Day parades outside of New Orleans. In 2022, over 110,000 people celebrated Mardi Gras in New Roads. The parades in New Roads are of, for, and by the people meaning that the community participates in the parade, instead of one single Krewe. New Roads parade floats are built new each year, according to the annual theme.
The Community Center Carnival Parade is the second-oldest Mardi Gras Parade in Louisiana, celebrating its 101st parade this year. Beloved local merrymaker James Mortimer "Jimmy" Boudreaux started the New Roads morning parade known as the Community Center Carnival Parade in 1922 with a mule drawn float and a brass band. In 2022, this parade had a record of 49 floats in addition to marching bands, and dance groups. The Community Center Carnival parade rolls at 11:00am on February 21, 2023. The 2023 theme is "Winter Wonderland".
The Lions' Club celebrates its 79th parade this year with the theme, "Music For the Ages". This parade begins at 2:00pm. The Lion's Club parade is a fundraising event and they have raised over $2 million for local community programs since the Lion's Club assumed sponsorship of the parade in 1941.
Most people arrive in New Roads on Mardi Gras morning, find a viewing spot, and stay all day to watch both parades. Expect unique signature throws from both parades. Let the good times roll.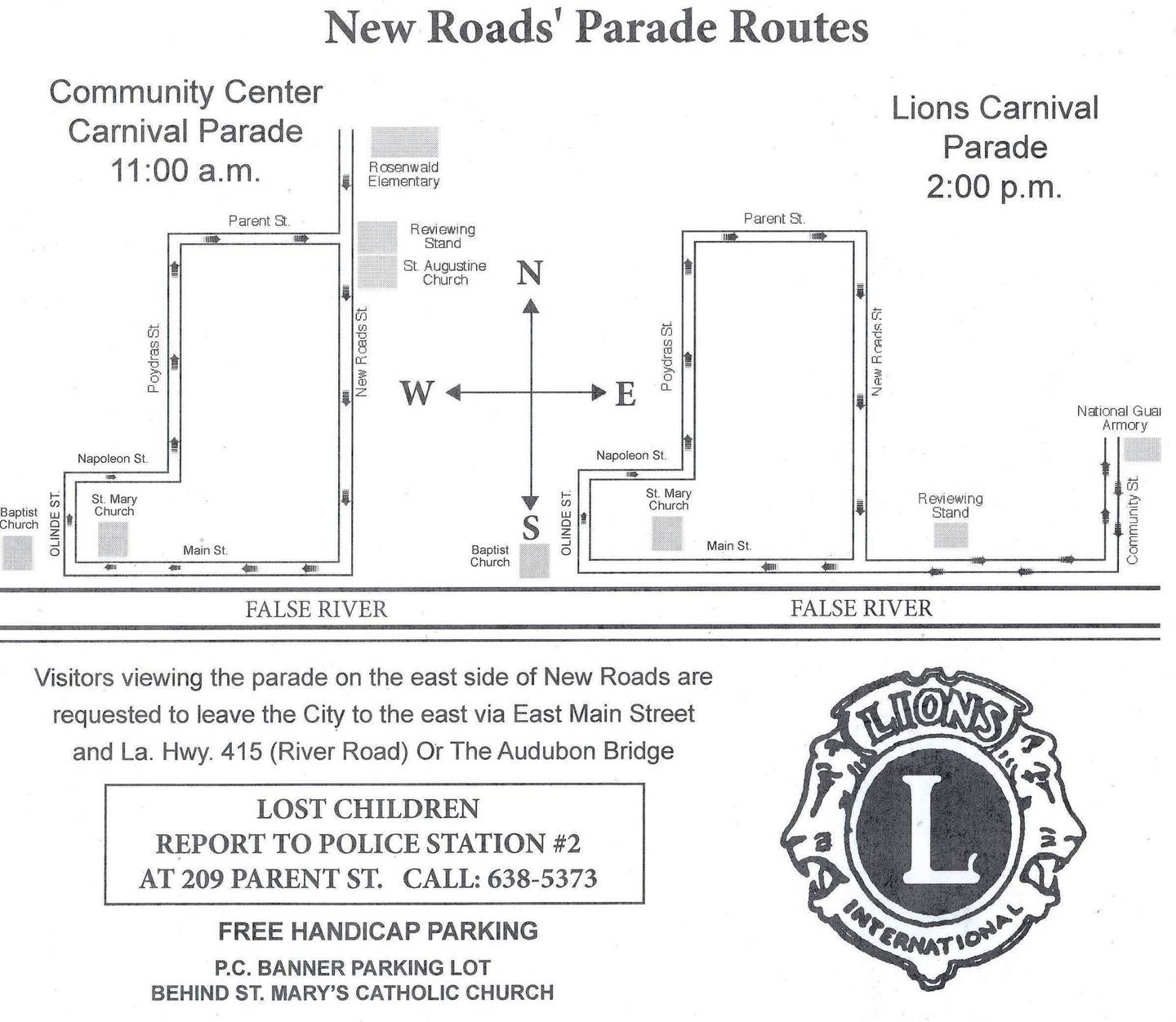 Copyright 2023 WAFB. All rights reserved.