New Roads — BATON ROUGE, La. (THE LOUISIANA WEEKEND) - This year marks the 300th anniversary of the forming of the False River. In celebration, the city of New Roads is hosting a False River Boat Parade as a part of the Independence Day events on July 3rd . The theme for this year's celebration is Land of the Free. The event takes place on Morrison Parkway along False River. Come out and enjoy food, entertainment, and activities for the kids. This event is free and open to the public.
Full Event Schedule:
12 p.m. - 6 p.m. Music provided by DJ Robbo
2 p.m. Boat Parade
6 p.m. - 8 p.m. Phat Hat (funk, soul, and R&B music)
6 p.m. - 9 p.m. Hot Air Balloon Rides
9 p.m. Fireworks
If you would like to participate in the boat parade, please decorate your boat and get in line prior to the start of the boat parade. Boats have a chance to win awards in the following categories.
Awards
Best Decorated Boat
Most Patriotic Boat
Best Decorated Party Barge
Most Patriotic Party Barge
Mayor's Trophy
Founder's Trophy
Shoulda Gotta Trophy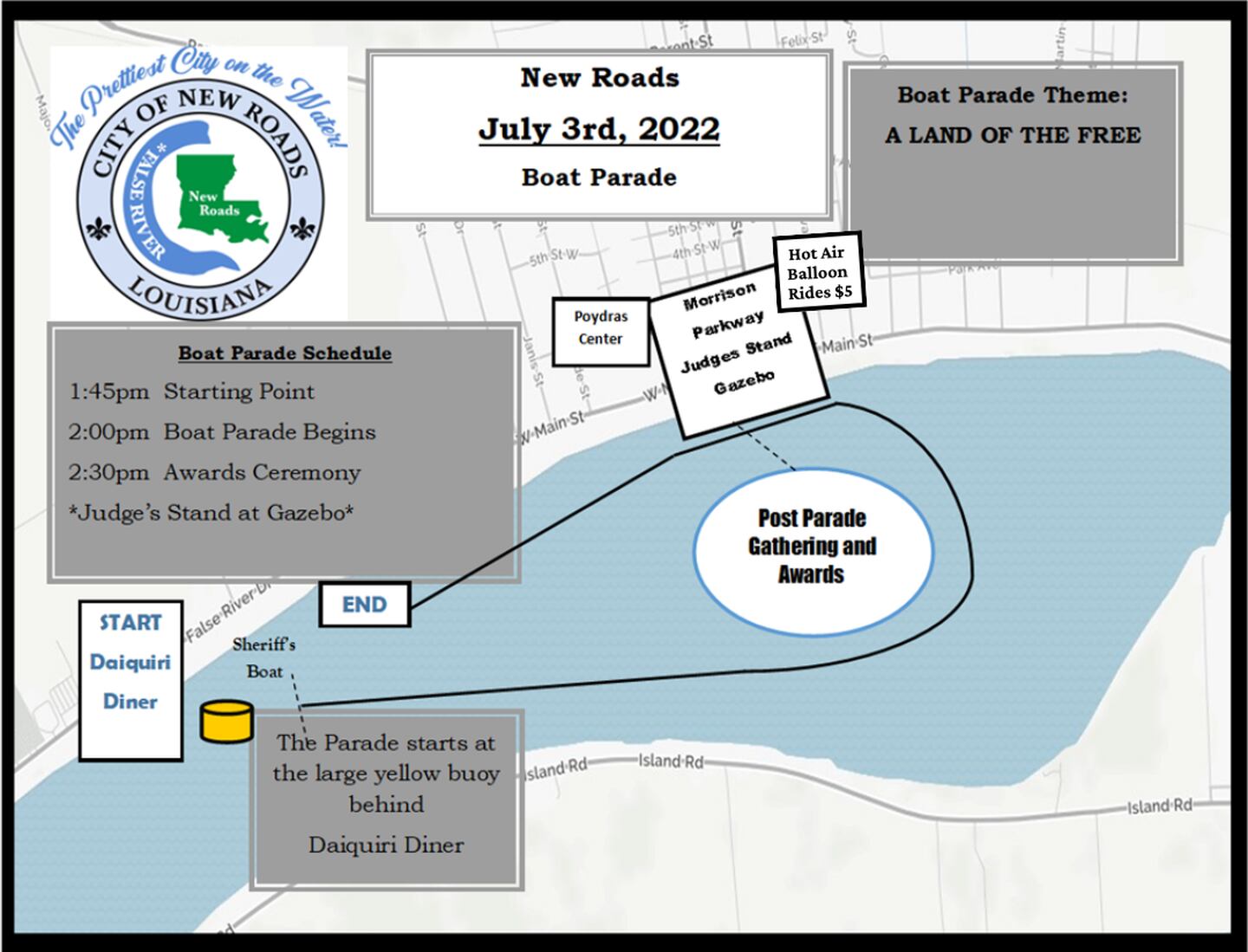 Copyright 2022 WAFB. All rights reserved.