BATON ROUGE, La. (THE LOUISIANA WEEKEND) - The Baton Rouge Blues Festival is back on April 23rd and April 24th in downtown Baton Rouge. More than 50,000 people are expected to attend this year. The festival is free and open to the public. Enjoy performances from your favorite blues artists including Robert Finley, Carolyn Wonderland, Eddie Cotton Jr., Aretta Woodruff, Smokehouse & Mamie Porter, Nikki Hill, Josh Garrett, Lil Ray Neal, Roddie Romero & Michael Juan Nunez, Chris Zonada, Pam Grisham, and more!
During the festival, the crowd will enjoy 35 performances across five unique stages.
Visit Baton Rouge Swamp Blues Stage is located in Galvez Plaza. This stage recognizes Louisiana blues history and showcases homegrown talent.
LA 1 Stage is located at North Boulevard and Lafayette Streets. This stage features nationally and internationally acclaimed blues performers.
AARP Front Porch Stage is located at North Boulevard and St. Louis Streets. This stage pays tribute to the rich history and blues traditions that have been handed down through the generations.
The Blues Backstory Stage is located in the Old State Capitol Senate Chambers. Here you can listen to informal interviews and impromptu performances from musicians in the lineup. Each interview will be recorded and placed on the festival's YouTube channel.
Bring your lawn chairs and the kids. There is a BluesFest AETNA kid's area full of activities that is open from noon until 5:00pm on both days. A commemorative poster (pictured below) can be purchased at the festival or at Brass By Circa 1857.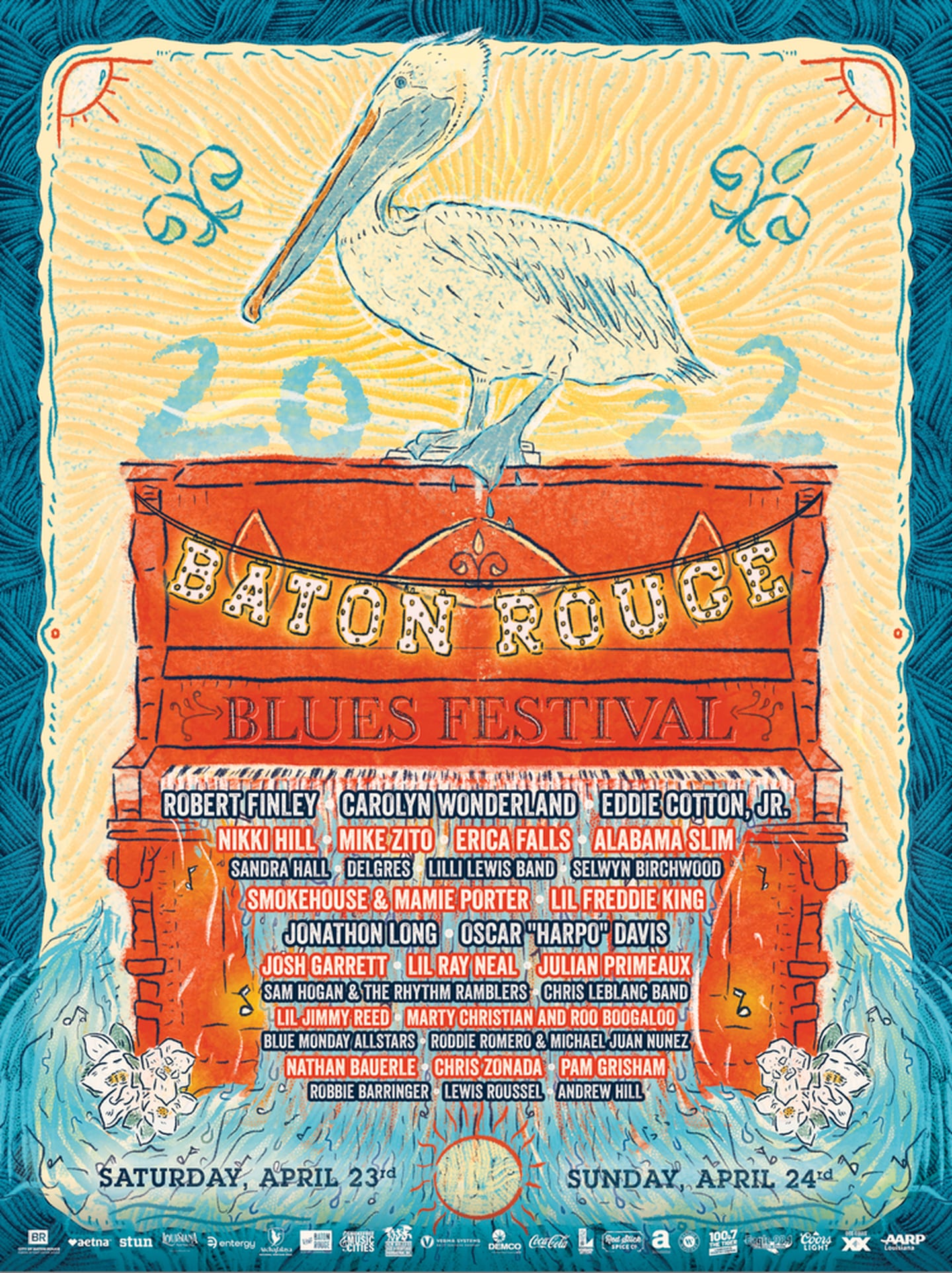 If you want a VIP experience, the VIP passes are $200 each and include lots of perks. Starting with a private viewing and seating area, VIPs will also have unlimited access to gourmet food, cocktails, a private restroom, and a commemorative pin.
The complete Blues festival lineup is here.
Here's a bonus song from Roddie Romero & Michael Juan Nunez.
Copyright 2022 WAFB. All rights reserved.